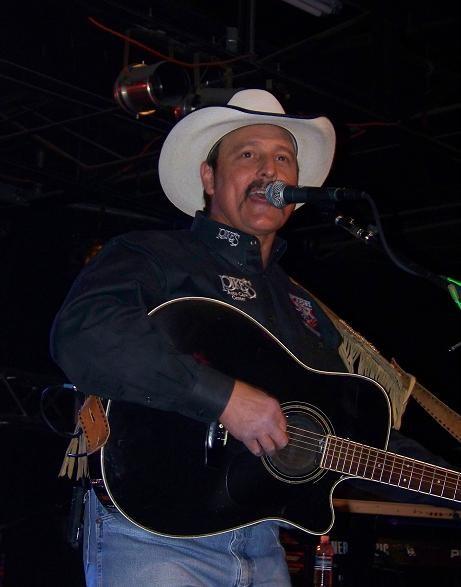 Born and raised in Louisiana, Woodie grew up in a musical family. Both of his brothers sing and play the guitar, an instrument Woodie learned to play at the age of nine. He also plays the piano as well as being a talented singer and songwriter and all of the songs recorded on his current CD, "Just Right", were written by him.

Leaving home in his late teens, Woodie's spent years working the rodeo circuit as a professional rodeo clown and Bull Fighter and performed at the Calgary Stampede in Calgary, Alberta, Canada, the Oregon State Fair in Salem, OR, the Red Bluff Roundup in Red Bluff, CA, Heldorado Rodeo in Las Vegas, Frontier Days in Prescott, AZ and at the Cow Palace in San Francisco, Mesquite, TX rodeos on ESPN & the Nashville Network among other places. He has appeared fighting bulls on CBS Sports, the Discovery Channel and the Disney Channel and was also pictured in People magazine. He still participates in Bull Riding and Bull Fighting events around northern Colorado.

Woodie came to Colorado in 1988 and spent time singing and playing around Vail and Aspen. He and his band, The Snowy River Band, play numerous dates around northern Colorado at such venues as The Grizzly Rose in Denver and the Sundance Steakhouse and Saloon in Fort Collins as well as dates in southern Wyoming and Nebraska. The Snowy River Band includes Robert Honeycutt on drums, Al Roller on bass guitar, and Barry Wadley on lead and steel guitar. They all add to the vocals and some each have a song or two of their own they sing during the show. The band has opened and or shared the stage with many big name acts that include such artists as Merle Haggard, John Anderson, Aaron Tippin, Chris LeDoux, Asleep At The Wheel, Ricochet, Trick Pony, the Nitty Gritty Dirt Band, Rick Trevino, Brian White, Tanya Tucker, Lonestar, Mark Chesnutt, Toby Keith, Tracy Lawrence, Blackhawk, Ty Herndon, Roy Clark and many others.

Woodie has performed the National Anthem at various professional sporting events including at Coors Field for a Rockies vs Cubs game, at the Pepsi Center for a Nuggets vs Clippers game, at the Greeley Stampede and Cheyenne Frontier Days rodeos. Their music list includes not only some high energy country but mixes in a little rock & roll and a few rodeo favorites during the show as well as digging in to Woodie's cajun roots.